IACTE Conference Opening Session Speaker- Terry Sumerlin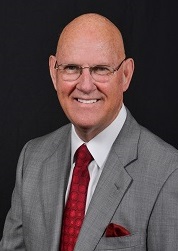 For thirty years, Terry has inspired and encouraged educators from Guam to Florida and Montana to Texas.  He is more than an entertaining conference speaker.  He is a person of vast life experiences and a love for people.  He has taught communication, People Connectors, to thousands in education.
Having traveled to thirty-six states and twenty-six countries, Terry understands people, diversity, and change. He is a careful student of human actions and interactions, as well as a voracious reader.
For ten years, he wrote a monthly leadership column for the San Antonio Business Journal. He is the author of six books, including People Connectors: Elevating Communication for Educators.  
Terry is a strong advocate of life being all about what we give – not what we get. He believes we are not just human beings. We are "human becomings" who should be getting better and better, while making a positive difference through effective communication. 
As a conference speaker Terry's uniqueness is his ability to connect with audiences through empathy, authenticity, an enthusiastic sense of humor and lots of practical takeaway.  He reminds audiences that we have to connect before people want to listen to us.  His approach is practical and captivating!
Clients he has served include the Association for Career and Technical Education (Region V), Arkansas Association of Continuing and Adult Education, Missouri Association for Adult Continuing and Community Education, Alabama Association for Public Continuing and Adult Education, and Guam Community College (8-hour onsite professional development).