IACTE Conference Opening Session Speaker- Corinne Hoisington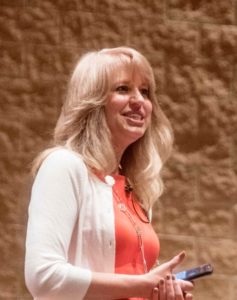 Corinne Hoisington is a full-time professor of Information Systems Technology at Central Virginia Community College in Lynchburg, Virginia, with more than 25 years of teaching experience. Corinne travels over 200,000 miles a year delivering keynote addresses to college and university professors and K-12 educators in over 70 cities worldwide for customers such as the Microsoft Corporation, Microsoft Canada Camp 21 International Events, Cengage Learning, ByteSpeed, National Biomedical Conferences, Health Care Conferences, Capital One International Bank, Executive LIVE in London, Wellington NZ, Sydney, and Johannesburg, and the international South by Southwest (SXSW) event in Austin, Texas. Professor Hoisington is the recipient of the Microsoft Most Valuable Professional award in Computer Programming. Corinne has authored over 30 textbooks with Cengage Learning/National Geographic on topics such as Microsoft 365, Outlook 2019, Office 365, Microsoft Windows, Android Boot Camp Java, Technology Now, and Visual Basic. 
 
Corinne is a thought leader and curriculum specialist for online learning and 
collaboration. In the design of a modern, interactive course, it is important that educators innovate and not just replicate current online course methodology. As course designers, we thrive on feedback and responsiveness. We regularly question our original vision based on what other educators think of the material and the engagement level. Current research with a balance of creative, forward thinking is an efficient model to innovate through our online offerings. Standing silent is not an option. The future is forged by a series of questions that encourage creativity and force us to revisit our original ideas. 
Closing Session Speaker - Dr. Ken Wallace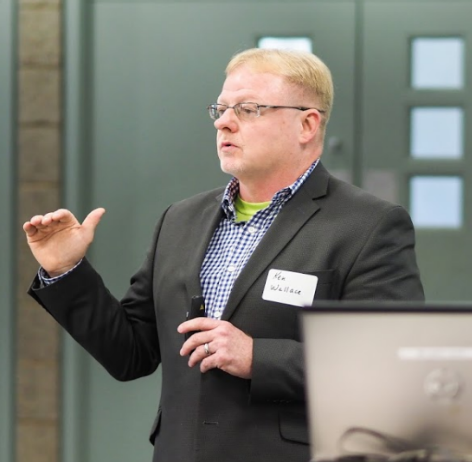 Dr. Ken Wallace, Superintendent, Maine Township High School District 207 whose 3 comprehensive high schools have been recognized by the Washington Post, US News & World, and Newsweek to be among the nation's best high schools. Under Ken's leadership District 207 became Google's first k-12 partner, created annual instructional coaching plans for every teacher, was named one of America's most innovative Districts by Tech Insider, was named a Google Reference District, and won an International Achievement Award from the Center for Digital Education. Dr. Wallace is the 2017 Illinois Association of Career and Technical Education Champion and the 2018 National Association of Career and Technical Education Champion of the year for the District's work to improve college and career counseling and outcomes for every student. District 207's innovative Adult Learning program, centered around teacher leadership, personalized PD with annual instructional coaching plans for every teacher, has helped the district significantly improve student achievement and outcomes despite increasing poverty and diversity among its students. Ken was also named one of  EdTech's top 100 influencers for 2017-2018.  District 207 was recently chosen by AASA and the Successful Practices Network as one of the 25 most innovative US Districts for inclusion in a study of Districts for, "innovative practices leading to increased student achievement." In addition, District 207 has been invited to present the work that the District is doing to improve student outcomes at the 2019 ASCD National Empower Conference as well as the Model Schools Conference in Washington, D.C. in June, 2019.  
He is part of the ISTE Digital Leadership Cohort, is a Future Ready mentor, and is President of the Suburban Superintendents Association in Chicago. Ken also wrote the original draft memo that became Senate Bill 2838 that unanimously passed the Illinois House and Senate and was signed into law this fall to improve student access to and portability of dual credits. Dr. Wallace also led efforts to successfully pass District 207's first building referendum in 45 years, culminating in 61% yes votes in the November 6, 2018 election to allow the District to borrow 195 million dollars in bonds to modernize its three high schools.