IACTE Conference Closing Session Speaker- Scott Stump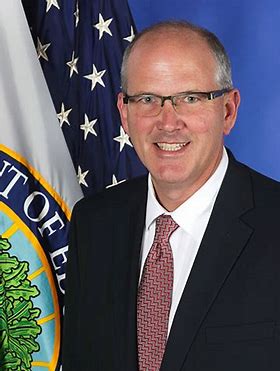 Scott Stump is the assistant secretary for career, technical, and adult education at the U.S. Department of Education. He was confirmed by the U.S. Senate on July 16, 2018, after being nominated by President Donald J. Trump on May 15, 2018.
Stump serves as the principal adviser to Secretary of Education Betsy DeVos on all matters concerning high school, career, technical and adult education as well as community colleges, the workforce and economic development.
Prior to assuming the role of assistant secretary for career, technical, and adult education, Stump served as the chief operating officer of Vivayic, Inc., a learning solutions provider devoted to helping individuals, organizations and corporations do good in the world. Before that, Stump served as the assistant provost and state director for career and technical education (CTE) with the Colorado Community College System. During his tenure there, Stump also served as state FFA (Future Farmers of America) advisor, agriculture program director and interim president of Northeastern Junior College during the institution's presidential search process.
During his seven-year tenure as a state CTE director, Stump served as an officer in the National Association of State Directors of Career and Technical Education. In this role, he served on the National SkillsUSA Board of Directors as the National Association of State Directors of Career Technical Education Consortium (NASDCTEc) liaison.
Stump also served two terms on the Prairie RE11-J school board and one year on the Colorado Association of School Boards board of directors.
Stump received his bachelor's degree in agricultural education from Purdue University and taught at Manchester High School in North Central Indiana. Before moving to Colorado, he also worked for the National FFA Organization managing the national officer team and the national FFA convention.
IACTE Conference Opening Session Speaker: Don Wettrick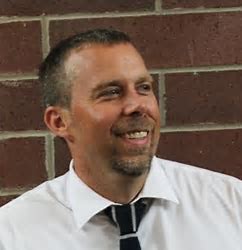 Don Wettrick is the founder of StartEdUp, author of "Pure Genius: Building a Culture of Innovation and Taking 20% Time to the Next Level" and Innovation Specialist at Noblesville High School, central IN. Don is known for his award-winning work as a middle school and high school teacher; educational and innovation consultant; and educational speaker. 
Featured Speaker: Corinne Hoisington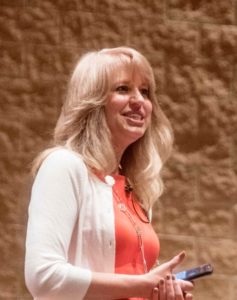 Corinne Hoisington is a full-time professor of Information Systems Technology at Central Virginia Community College and a dual enrollment CTE teacher in Lynchburg, Virginia, with more than 25 years of teaching experience. Corinne travels over 200,000 miles a year delivering keynote addresses to college and university professors and K-12 educators in over 70 cities worldwide for customers such as the Microsoft Corporation, Microsoft Canada Camp 21 International Events, Cengage Learning, ByteSpeed, Capital One International Bank, Executive LIVE in London, Sydney, and Johannesburg, and the international South by Southwest (SXSW) event in Austin, Texas. Professor Hoisington is the recipient of the Microsoft Most Valuable Professional award in Computer Programming. Corinne has authored over 30 textbooks with Cengage Learning/National Geographic on topics such as Outlook 2019, Office 2019, Microsoft Windows, Android Boot Camp Java, Technology Now, and Visual Basic 2017. 
Corinne is a thought leader and curriculum specialist for Virtual Reality. Corinne believes that VR & AR are game changers in education today. The pedagogies of constructivism and immersive learning show that students learn best by doing or by being. So they shouldn't just read about history — they should 'be' historians. They shouldn't just study archaeology — they should 'be' archaeologists. Let's raise the next round of inventors through the discovery of a 3D world. 
Technology infused pedagogy has the power to transform teaching & learning.  We can now create deeper and authentic learning using digital resources such as virtual reality and artificial intelligence that are now available to both teachers and students. It's never been a more exciting time for teachers to explore and for schools to stay connected with accessible and current technology to nurture student engagement and success.