IACTE Conference Opening Session Speaker-Andrew McCrea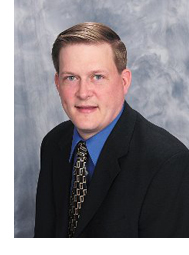 Farmer and rancher…popular author…nationally syndicated radio broadcaster…it's a unique combination that captivates and challenges audiences to action.   
Since 1996 Andrew McCrea has traveled the nation, producing the "American Countryside" features that are heard each day on radio stations coast-to-coast. Often described as today's Charles Kuralt, he's interviewed Emmy and Grammy winners, All-star athletes, Iditarod sled dog mushers, and even the world's rooster crowing champion! He's been body slammed by professional wrestlers, traveled to the launch pads at Cape Canaveral, and chronicled the plight of Central America's coffee farmers. 
But what makes Andrew unique is the broad background his life encompasses. He continues to manage and work on his family's 3500 acre ranch in northwest Missouri. 
He checks cattle on horseback and even tracks down news stories on his cell phone while operating a combine or tractor. His blend of humor and real-life strategies for living life with purpose inspire groups to action. He has provided leadership programs for groups in 49 states, addressing audiences of up to 10,000 people.
He believes in building strong communities. He is the past chairman of the Heartland Foundation, a group that promotes the "healthy communities" concept of raising the quality of life in rural and urban areas. Andrew is also a certified lay speaker, a role that brings him to speak at many churches on topics of faith. 
He is the author of four books including the Ippy Award Winner, "American Countryside: Where Does Lost Luggage Go?" All of his publications are insightful books about life and leadership based on the interesting stories featured on the radio program.
From coast-to-coast and around the world, Andrew brings his unparalleled insights to audiences…inspiring and motivating them to make real world differences in life.
IACTE Conference Closing Session Speaker: Steve Van De Walle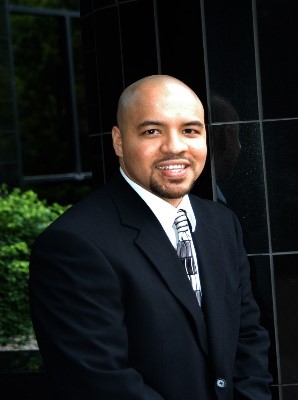 Steve Van De Walle is a former soldier and athlete in the U.S. Army's World Class Athlete Program. He is now a dedicated high school teacher, happy husband for the past twenty years and proud father of six children. He loves Father's day, but knows that it will always come after Mother's day! His touching story is one of triumph over adversity. As a freshman in college and home for the holidays, Steve's life changed in an instant.  He was a rising star and Olympic hopeful in the sport of boxing and in the blink of an eye everything suddenly changed as he collided head-on with a double-trailer semi-truck.  Left unable to walk, having no clear direction in life, and uncertain about his future…he began an inward journey of discovery that revealed the Golden Secret about the meaning of life and manifesting one's destiny.  Steve uses this life experience to create dynamic, entertaining and interactive keynotes and workshops.
Featured Speaker: Janis Rose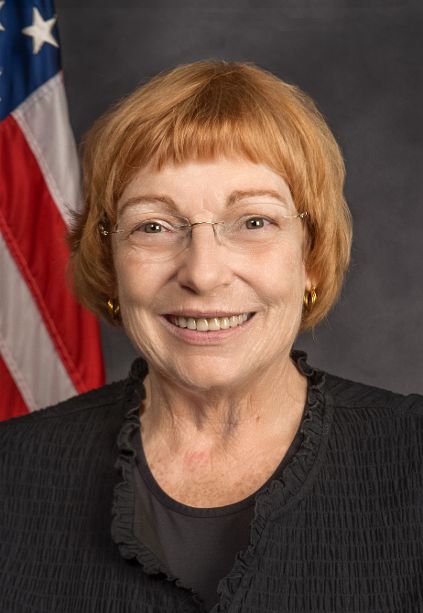 Janis Rose has been involved in technology and higher education for over 35 years. She is full time faculty in the Computer Science Department at the University of Illinois Springfield where she focuses on network security and online open-source intelligence (OSINT) collection and analysis.  She has served for the last 16 years as an Illinois President of InfraGard, an initiative of the FBI working with Subject Matter Experts (SMEs) to address cyber threats to our nation's critical infrastructures.
Janis is also the recipient of several impressive awards. In 2014 she received a National Commendation from former FBI Director Robert Mueller for Distinguished Service to the Nation. She met on three occasions with James Comey during his tenure as Director of the FBI and has also been recognized by the FBI in Illinois with a Special Service Award for her work within the state. In 2012 she was presented with the Ties-That-Bind Award, one of only three national InfraGard awards, and in 2011 Cisco named her Instructor of the Year.
She has been a featured speaker for numerous conferences and organizations including Cisco, General Electric, US Department of Homeland Security, Institute of Electronics and Electrical Engineers (IEEE), Association for Computing Machinery (ACM), 3M Corp, Ford Motor Company, and American Society for Industrial Security (ASIS). 
She is a partner member of CSSIA, a National Science Foundation (NSF) Advanced Technological Education (ATE) National Resource Center, Secretary of the International Ethics Committee of ISSA, and is a graduate of the FBI Citizen's Academy.  In 2001 she started a Cisco Networking Academy at the Capital Area Career Center in central Illinois and continues teaching high school juniors and seniors there today.
Janis holds several industry certifications including CCNA, CCNP, MCP, CCAI.  She has trained hundreds of individuals employed by government agencies and teaches university courses on Intrusion Detection, Topics in Cyber Security, Network Security, Firewall Implementation, Ethics for Computing Professionals, Trends in Cyber Security and Security for Social Media Websites. She also works with teams competing in Cyber Security and Red Team Competitions.
An early adopter of the Internet, Rose offered the first, online course of record delivered over the Internet in 1992.