2023 IACTE Conference Exhibitor
The 9rd Annual IACTE Conference will be held in Normal, IL, February 16-17, 2023. The exhibits area will be open on Thursday, February 16, 2023, from 8:00 a.m. - 4:00 p.m. There are three time blocks set aside for attendees to visit the exhibits.
Refunds will not be issued after January 6, 2023. Before January 6, requests for a refund must be in writing and will be issued minus a $50 processing fee.
Hotel Accommodations
Exhibitors are responsible for their hotel reservations. IACTE has secured a special conference rate at the Bloomington-Normal Marriott Hotel and Conference Center in Normal, Illinois, of $130 for Single/Double. To book, call 888-236-2427, or use this link:
https://www.marriott.com/event-reservations/reservation-link.mi?id=1660155701985&key=GRP&app=resvlink
The deadline to book at this rate is January 25, 2023. Rooms may sell out before the deadline.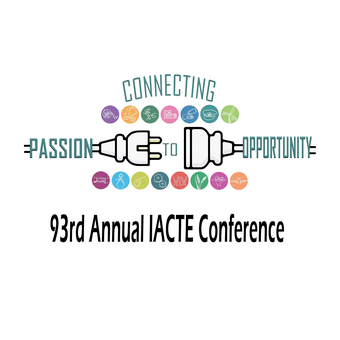 Bloomington Normal Marriott Hotel and Conference Center