IFACSTA Conference Exhibits
Date, Location, and Theme
The Eagle Ridge Resort & Spa, Galena, IL will be the location for the IFACSTA Conference. The Conference will be held on July 18 – 19, 2022. The theme for the 2022 conference is "FACS Winning the Game of Life!"
Exhibit Schedule and Location
Exhibits will be open on Monday, July 18, 2022, from 1:00 6:00 p.m. During the Exhibit Networking from 4:00 p.m. – 6:00 p.m. snacks and beverages will be provided to attendees. Nothing else will be scheduled at this time.
Booth Rental Fees
Each booth costs $125.00 for commercial exhibitors and $75 for small businesses such as Pampered Chef, Scentsy, etc. The fee is due by July 8, 2022. Space is limited so don't delay. The fee is non-refundable.
Fee includes:
One 6' table with table cloth, chair, Conference Internet, name badges for booth personnel and listing in the conference program book. Please bring an extension cord.
Attendees
Family and Consumer Science teachers from Illinois will be attending. They represent middle school, high school and post-secondary CTE programs. Approximately 50 are expected to attend.
Door Prizes
Each exhibitor is asked to provide a door prize to be displayed in the exhibit area (approximate value $25). Each exhibitor will provide attendees that they talk with, a ticket to fill out so that they are eligible for the door prize that is provided. Door prize drawings will take place at 5:30 p.m. Winner must be present to receive their door prize.
Hotel Accommodations
Exhibitors are responsible for their hotel reservations. IFACSTA has secured a special conference rate at the Eagle Ridge Resort & Spa of $159 + tax. To book a room at this rate please call 1-800-892-2269 and provide the Group # 6977FA.
The deadline to book at this rate is June 24, 2022.
Liability
The Eagle Ridge Resort & Spa and the Illinois Family and Consumer Sciences Teachers Association will exercise reasonable care for the protection of exhibits, materials and displays. The exhibitor, upon signing the contract for exhibit space, expressly releases the Illinois Family and Consumer Sciences Teachers Association and its members and representatives from any and all claims of injury, loss or damage that may occur to the exhibitor, the exhibitor's employees or property.
For additional information, contact:
Cindy Stover
21 Grand Oaks Drive, Lincoln, IL 62656
Phone: (217) 737-3595 info@iacte.org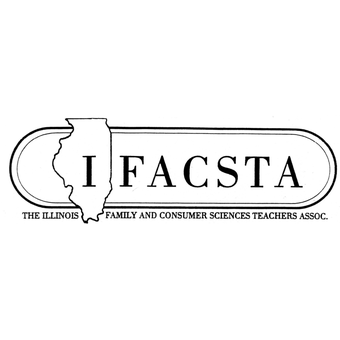 Eagle Ridge Resort & Spa, Galena, IL